Home­sick
Festi­val
Düsseldorf Edition 2019
January 18 – 27
in your home!
Presented by FFT / Nippon Performance Nights
Homesick Festival presents a series of performances that take place in private homes. Initiated by Vienna-based Japanese artist Michikazu Matsune, this Düsseldorf edition featured artists Montserrat Gardó Castillo, Nadja Duesterberg, Marje Hirvonen, Morgan Nardi, Rie Watanabe and Oleg Zhukov. Upon booking, a pair of artists visited homes of Düsseldorf residents to perform in person. Homesick Festival Düsseldorf Edition was presented by FFT Düsseldorf in the frame of Nippon Performance Nights in January 2019.

Thanks to all the hosts who welcomed us into their homes, and their friends, family and neighbours who made this a great experience altogether!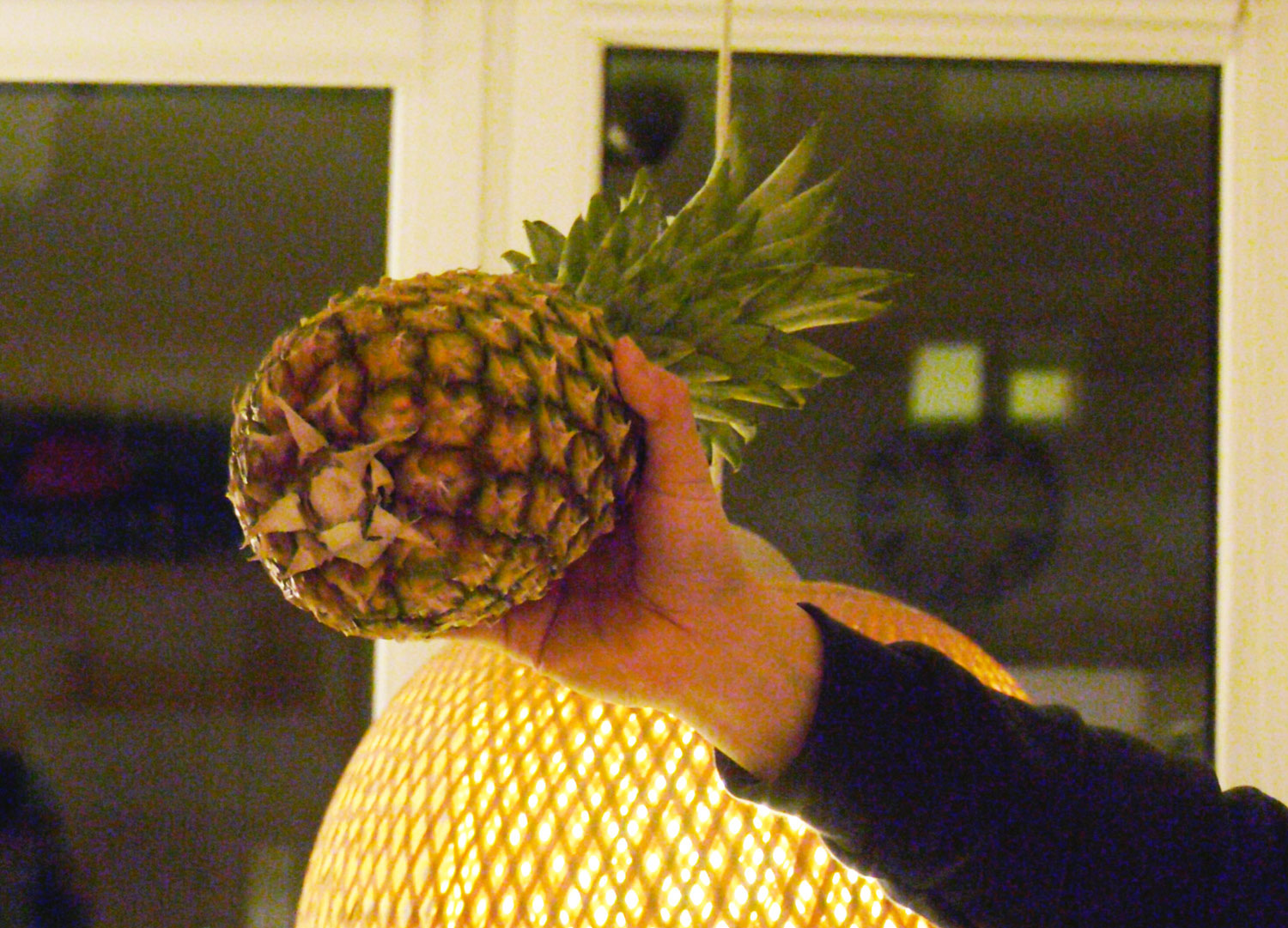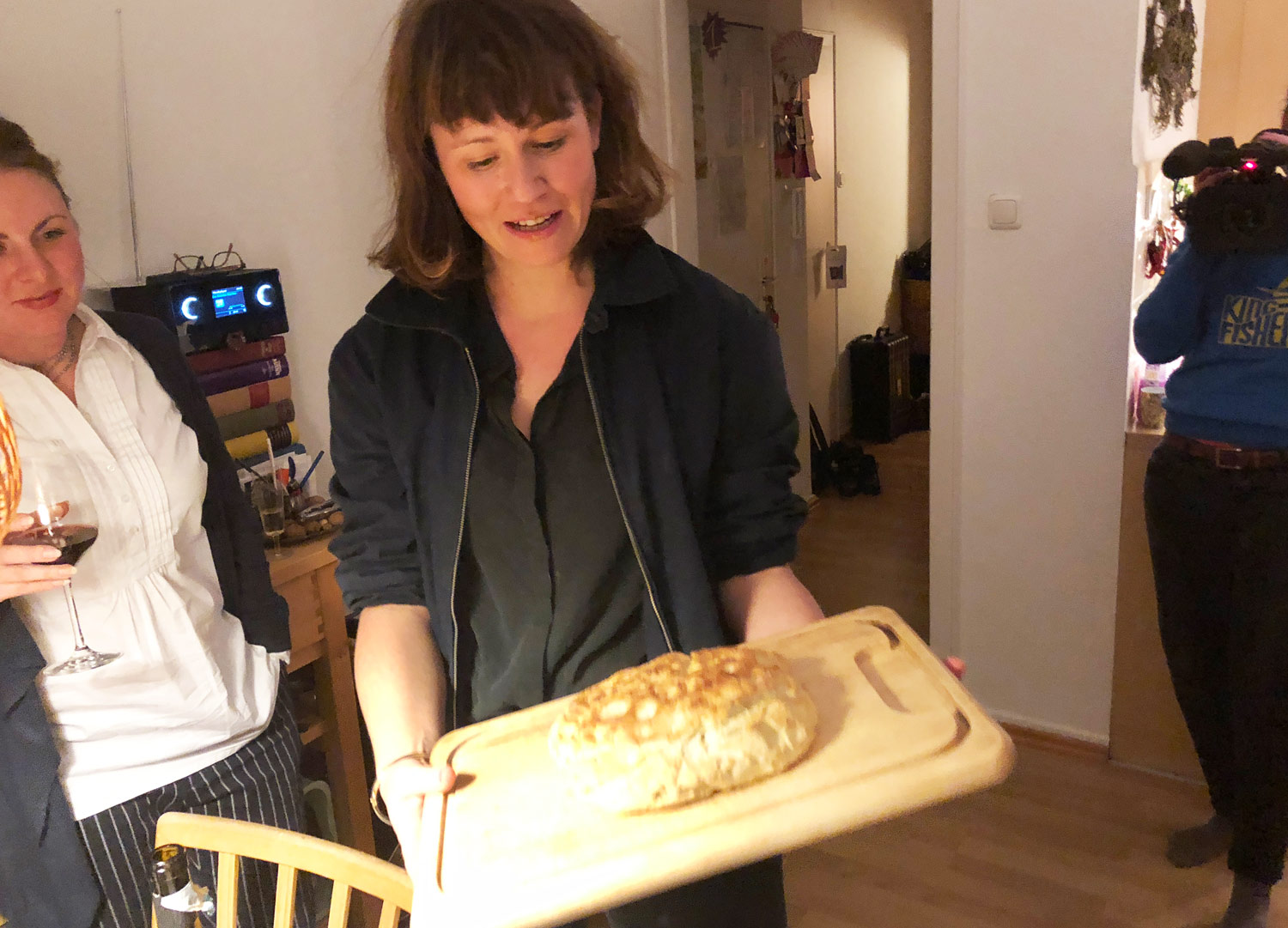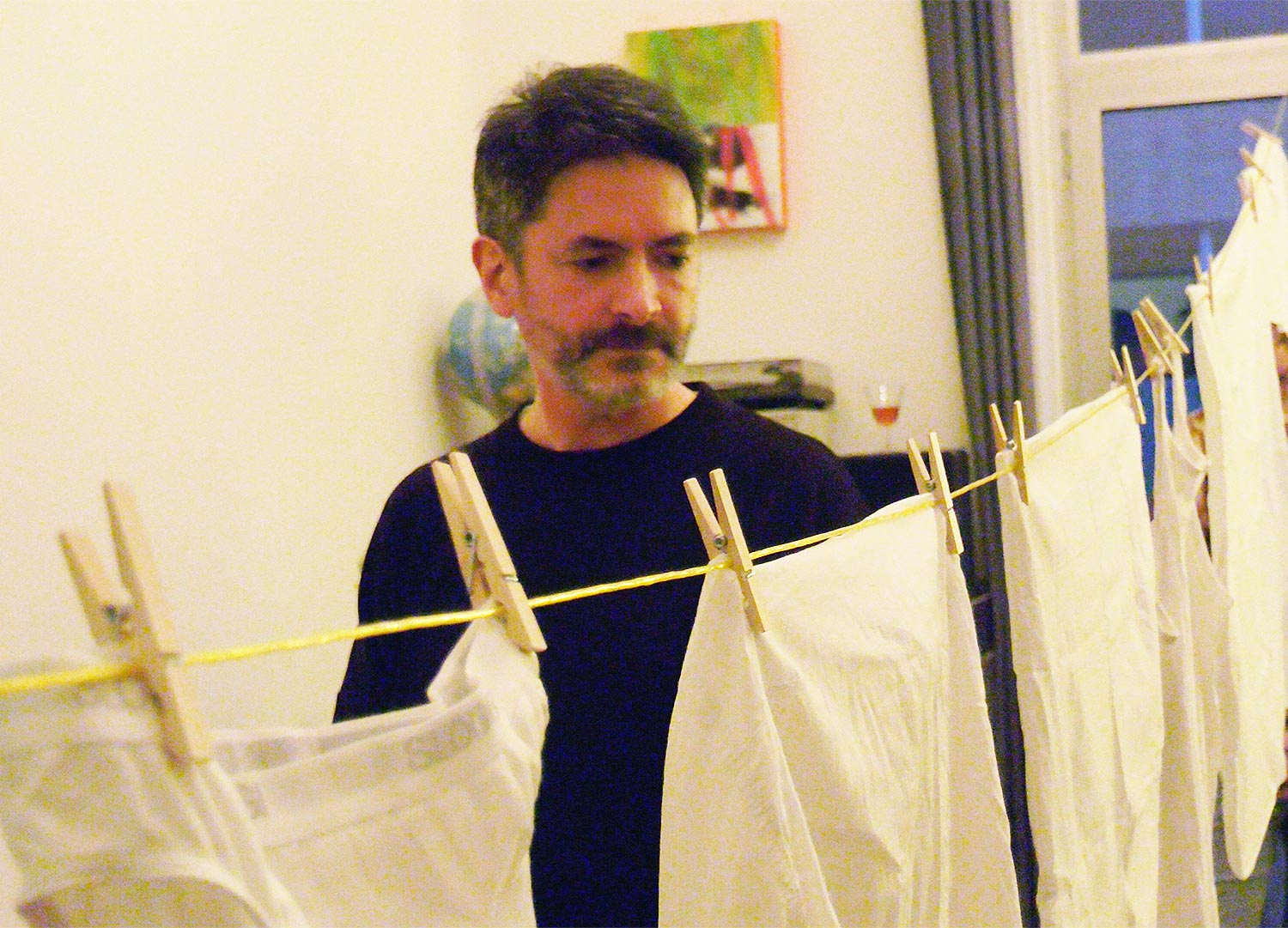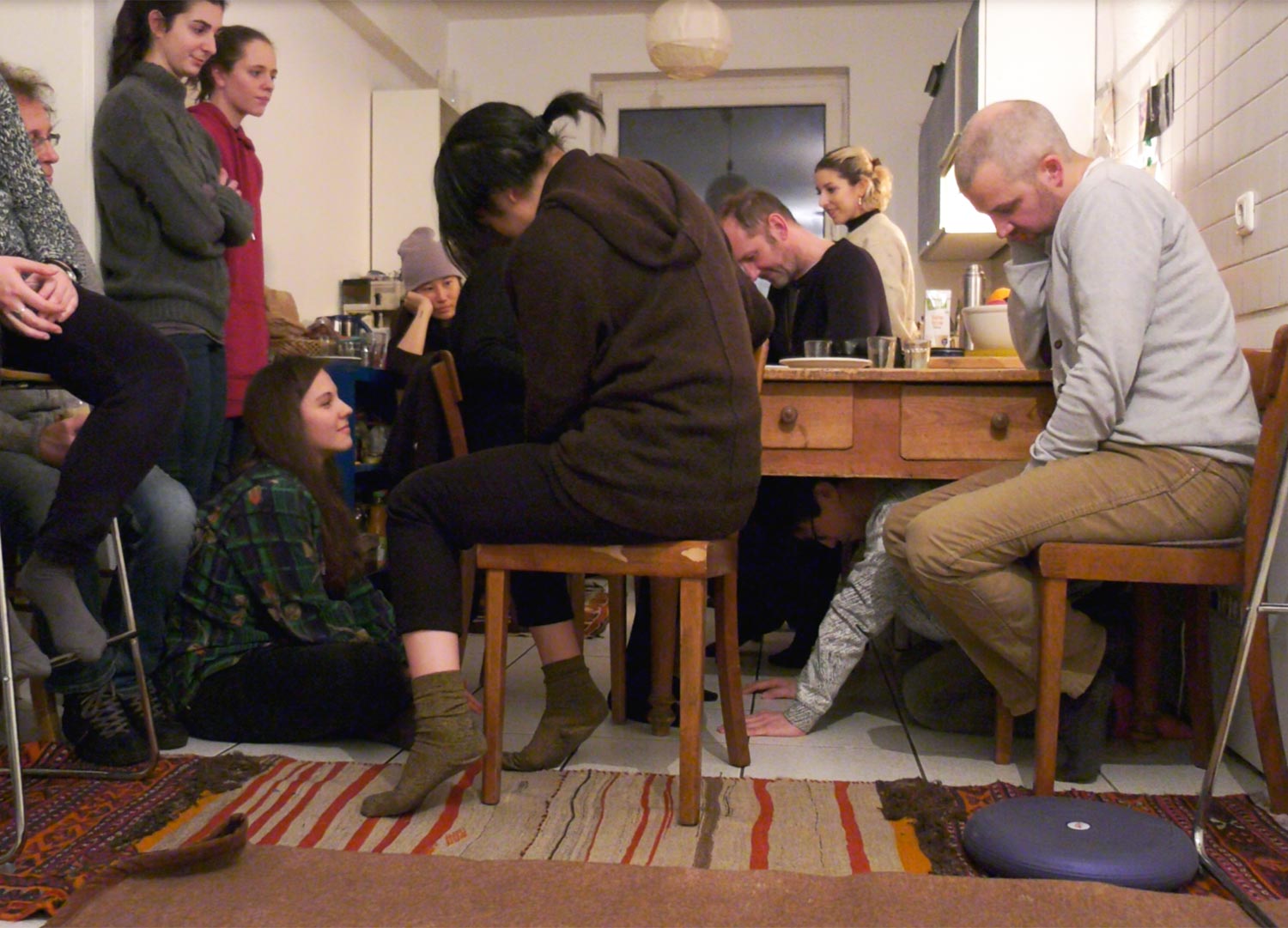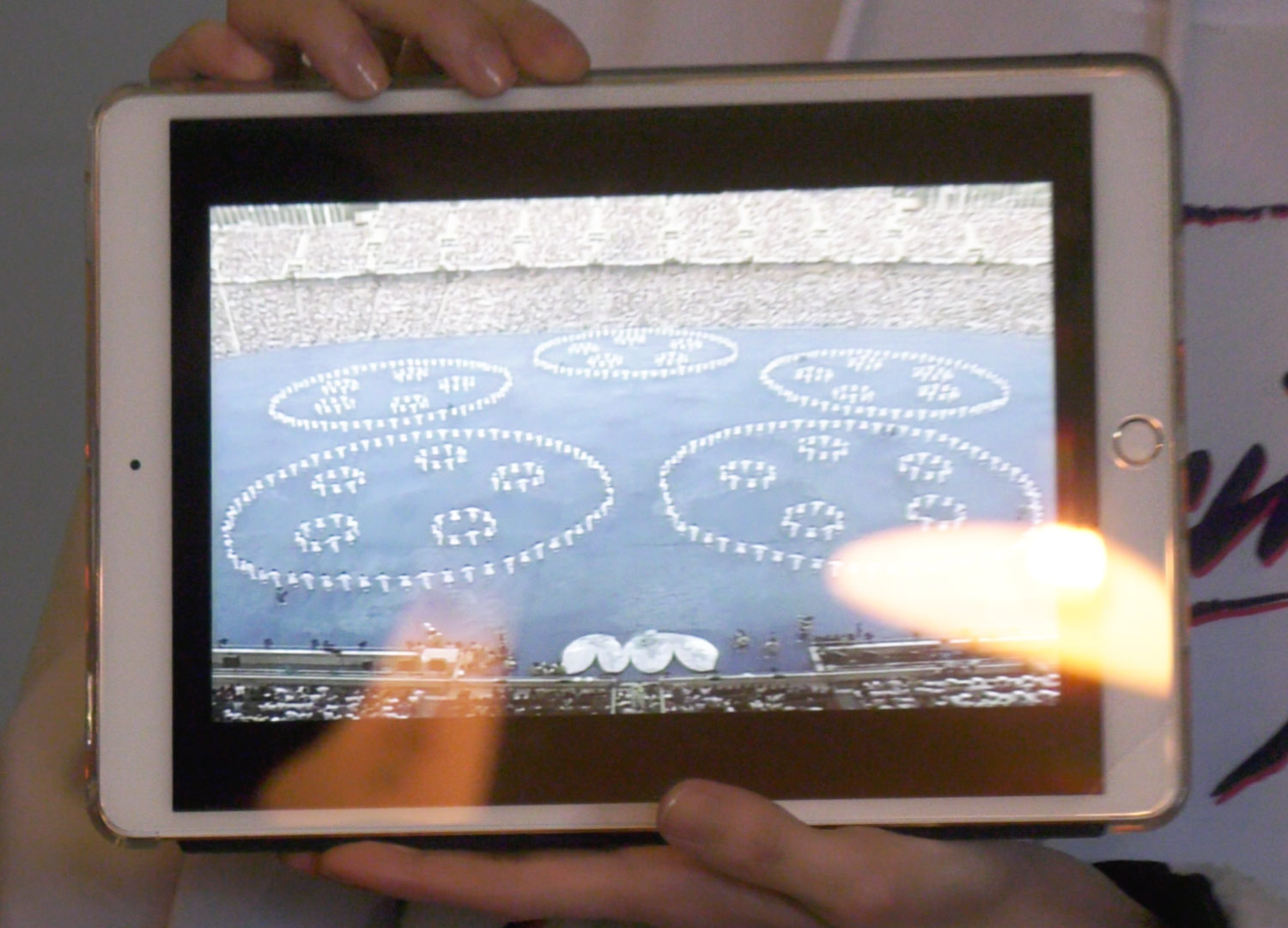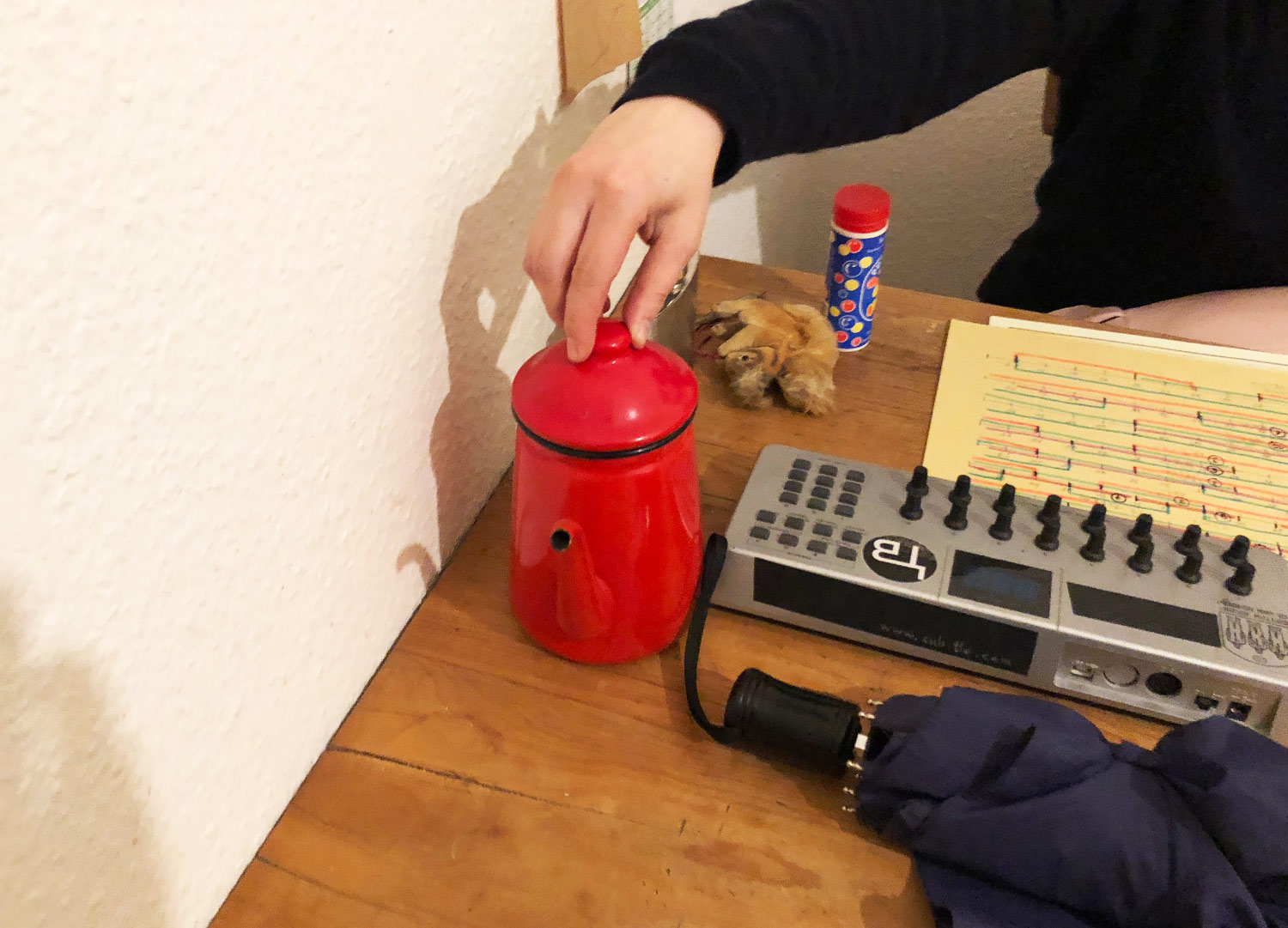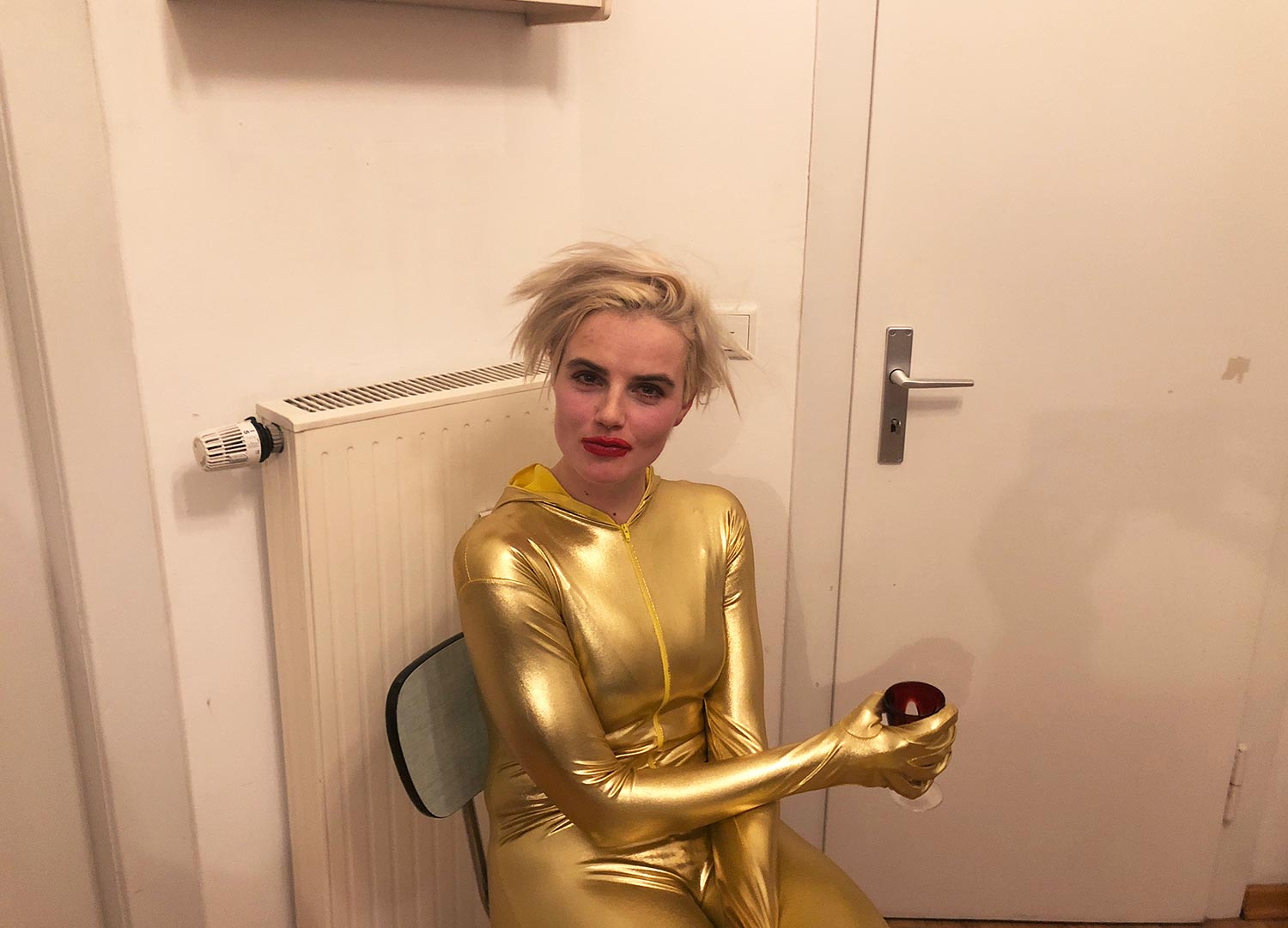 Performances and interventions included Ring Ring Ring (by Castillo), Expect The Tiger (by Duesterberg), Golden Times (by Hirvonen), Hung On (by Nardi), One 4 All (by Watanabe), Over the frozen lake (by Zhukov) and Pinapple Wish / Shifting Matters / Some People (by Matsune).

Artists
Montserrat Gardó Castillo

was born and raised in Barcelona and her tolerance of cold weather is as minimal as it can get. She suffers with any temperature below +20 degrees. After 12 years of living in Germany, she believes body adaptability does not really exist. As a pre-internet teenager Montse was very much into books, French poetry and movies. She appreciates things she can't fully understand. She always liked writing and studied journalism with the belief that some stories can make a difference. Later trained in contemporary dance, she is a performer-artist working in interdisciprinary forms. At the moment Montse is absorbed by playing bass, singing and rapping.

Nadja Duesterberg

was born in Frankfurt where she grew up with her twin brother and younger brother in a mediocre fourth-floor apartment. As a child, because of her boyish looks, people often assumed she was a boy. She aspired to be a firefighter but ended up earning an interior design degree. While driving on a motorway one afternoon, Nadja suddenly decided to become an actress and moved to Cologne where she completed her theatre training. She works as a freelance actor/performer in North Rhine-Westphalia region and collaborates with various theatre companies. She has also developed radio-dramas and installation-performances, exploring an amusing take on issues such as gender-identification. Nadja has a habit of asking… Why?

Marje Hirvonen

comes from a small and unattractive village in Finland, on the Russian border. As a child she was always extrovert and wanted to perform in front of anyone at any possible occasion. Her never-ending shows in the livingroom-stage at home made her parents roll their eyes. Marje just loved to perform and to have all the attention she wanted. She later moved to Germany to study contemporary dance at Hochschule für Tanz Köln and she now works as a freelance dancer, actress and model. Marje always strives towards greater challenges and believes that failing is an important process for her. She hates giving up.

Michikazu Matsune

is from a seaside town in Kobe where he spent his childhood splashing in the water and playing in the sand at a nearby beach. His curiosity in different cultures led him to move to another continent as a late teenager. Over the years he has been repeatedly asked if he ever is homesick and he always answered "no" - until recently. Now living in Vienna, Michikazu is a performance-artist who works in various formats, contexts and spaces such as stage, museums, public and private spaces. His work, often containing poetic absurdity, reflects our globalized society playfully and critically. Michikazu drinks green tea every morning.

Morgan Nardi

was born in a small town in Italy and now lives in Düsseldorf. As a child Morgan often stared into the sun until he almost became blind. He loved to create stories with figures made of paper. These two ingredients, with an obsession for music records and all kind of dances - from ballet to go-go - became what is now a performance career of 35 years. Morgan's work is of an undefiniable genre, marked by the courage to venture to new limits as well as a deeply moving poetry. His individual style of movement, spiked with ironic humour, is a unique combination of body language and voice, always exploring cunningly employed emotional depths.

Rie Watanabe

started playing piano at the age of six. Rhythm is something she felt connected with, much more so than with melody. She was deeply fascinated by the metronome and loved to practice piano along with it. Being passionate about rhythm, she started playing percussion at the age of 10. She later studied at the Tokyo National University of the Arts, played in several bands as well as for theatre productions. In 2005 she moved to Europe where she studied at Hochschule für Musik Karlsruhe. She now works as a freelance percussionist of contemporary music and plays with renowned ensembles including Musikfabrik Köln and Klangforum Wien. Rie was born on the island of Hokkaido in Northern Japan and is now based in Düsseldorf and Köln.

Oleg Zhukov

was a young teen when he left the most beautiful harbor city of Odessa, Ukraine, and moved to grey and cold West Germany. Missing his chance to become a professional chess player or basketball player, acting was the only thing left. Oleg is an actor, director and author working in the North Rhine-Westphalia region. He co-founded and co-directs the award-winning collective, Subbotnik, which combines vocal and instrumental compositions, dance and storytelling. He also plays on TV dramas and film productions. Most of the roles he is cast in are criminal immigrants from Eastern Europe. His career is going slowly because he doesn't look scary enough. Nevertheless, Oleg once walked on the red carpet at the Venice Film Festival.